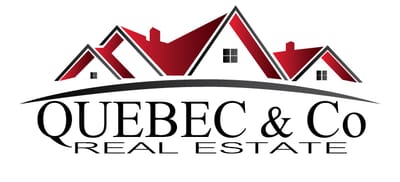 Paul O Neil
From Ireland
Hello everybody,
I used Denis Senechal to find me a place to live here in kigali,
I hired him because of all the good recommendations I seen in expats in Rwanda,
Denis found me a place and sent me information on the area which was very informative,
The fee he charged me for his services was 50% of one months rent
which I thought reasonable, So far it's all pretty normal
But I thought I should tell you what else he did which I think makes him
and his team stand out from the rest,
he picked me up at the airport and transported me to the accommodation,
he had arranged to have the electricity on with money in the meter, he took the time to show me
how to work the meter and top it up with mobile money (momo) which I'd no idea
how to do as I'd never rented an appartment/house here before,
He also arranged for a driver and a car for a month which made it very easy for me
to go around and get simple things done like household shopping,
SIM cards for phones, mobile money, internet, ( and of course DSTV ),
He told me where I should go for each of the above and the fees I should expect to pay them,
the next morning after I had arrived he arranged a house keeper to come,
he had already interviewed her and when we met her we hired her,
I highly recommend his services,
I also want to point out that I'd never met denis or his team before coming to Rwanda,
Thanks Denis and team,
Regards Paul

Andrew Williams & family
California , USA
Back in mid March my family (with two very young children) and I were a month away from moving to Kigali
from California on a limited budget, and no experience of Rwanda. We were quite overwhelmed!
That's when I contacted Denis to see if he could help. After some preliminary emailing back and forth, within
2 weeks of us arriving in mid April he had shown us around Kigali, taken the time to get to
know us and our requirements so that the places he showed us were of interest to us, and we had moved
into a great place to live that ticked all our boxes.
Denis was also super helpful before we arrived in helping to organize a great place for us to stay short term
when we arrived, a reasonable car rental, and lots of practical advice on living and playing in Kigali.
And he remains a good friend.
I happily highly recommend Denis!

Pierre Tai & family
From Belgium
I'm an expact from Belgium and will stay in Rwanda with my wife and our children.
I was looking for a house. After visiting 40 houses with 5 brokers, I have contacted Denis.
With only one appointment about my criteria and what i was looking for,
Denis has found exactely what i was looking for. He accompanied me before,
during and after the signing of the lease agreement.
With his wife Denis an incredible team : Nice, smart and proactive!
I definitly recommend their services ! Thank you so much."

Cassiopée Vienne
Kigali, Rwanda
Ambassade de France
Denis et son équipe m'ont trouvé une superbe maison dès le premier rendez-vous!
Un contact rapide, agréable, transparent et qui répond à toutes les demandes.
Je recommande vivement ses services! De plus, lui et son équipe connaissent
plein d artisans sûrs et de qualité pour faciliter l'aménagement.

Zack Sportsman & family
From USA living in Kigali

Denis has been a great help in getting our family settled in Kigali.
We told him what we needed as a family, and he led us to the perfect house.
He has been a great resource for information, outside of just trying to find a house.
He has taken his personal time to help us get familiar with Rwanda and has been available
for us to ask any questions we may have. It has made our transition so much easier
and enjoyable!!
Highly recommend his services!

Viren Shah
From Arusha,Tanzania,
Living in Kigali

Found Denis through Facebook and contacted him to find me an apartment nearby to my new workplace in Kigali.
Based on my search criteria, he did a fantastic job by narrowing down to just 3 properties that he felt would be ideal for me...
and indeed, I fell for the first one he showed me. Denis and his wife are very friendly, informative and do
their job really well! Have and will continue recommending their services.
Thanks Denis and team and keep up the good service!

Amy Barnecutt & family
Kigali, Rwanda for 6 years
From UK living in Kigali

I was really impressed with Denis and his team. They did thorough research before taking us
to see any houses and listened to what we were looking for. They also supported us throughout
the process with negotiations, contracts and inspecting the property with an eye for things
we should look out for.
I would highly recommend them.